Microsoft Store Holiday Campaign


The task; to develop a toolkit for Microsoft Store's holiday campaign. The visual wrapper and grounding ideas in this toolkit were to extend across print, retail, digital, social and RM, communicating the idea of "That Perfect Gift."




Campaign Manifesto

It's seeing the bike you'd been begging for since May, on Christmas morning.
It's jumping up and screaming as soon as you peel back a corner of the wrapping paper.
It's pinching yourself to make sure that it's real, shocked that they knew what you wanted.

It's finding the one thing that says everything.
It's seeing someone's whole world stop for a moment as they open it.
It's watching them spend the rest of their day playing with it, coming down late for dinner.

It's not spending hours standing in line at malls.
It's not competing to buy more expensive gifts than your sister.
It's not rushing to cross names off your list or stopping to buy Starbucks gift cards on the way to the party.

It's listening to what they want, and knowing what they need.
It's expressing kindness and love to those closest to you.
It's resting easy knowing you got them the right thing and resting easier when you see how much they love it.

It's that moment when they open That Perfect Gift.




When we give gifts, we want to be the hero. We want to give joy, happiness, tears, and chuckles to the people we love. We want to nail it. —Microsoft Stores is the place you can find That Perfect Gift that will unlock these feelings in anyone you're shopping for this holiday season.

I am also choosing to show portions of the toolkit itself as I believe a different design act happened there that was crucial in bringing the campaign to life.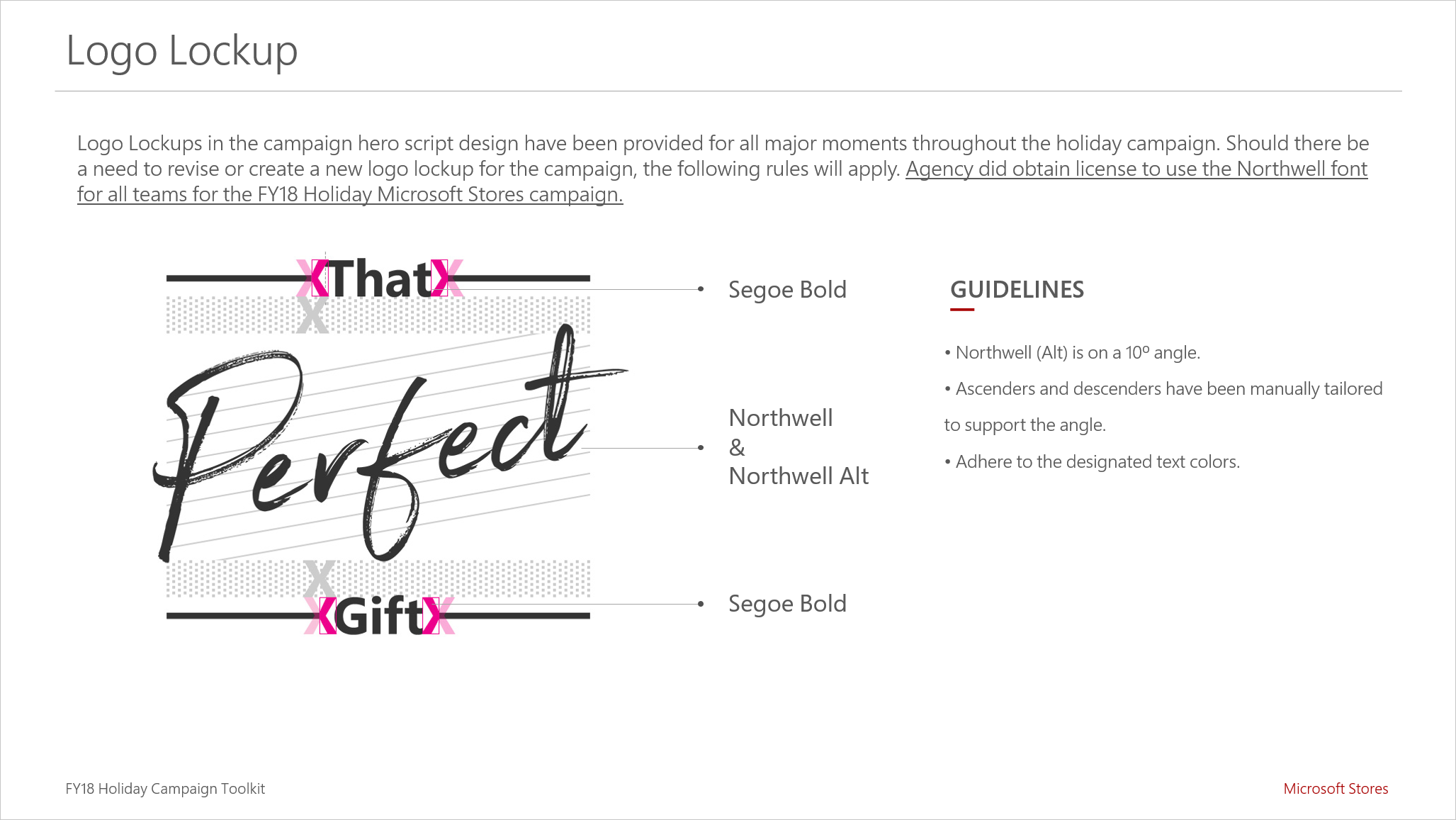 --

Agency: Ayzenberg Group
Client: Microsoft Store
Role: Creative Direction